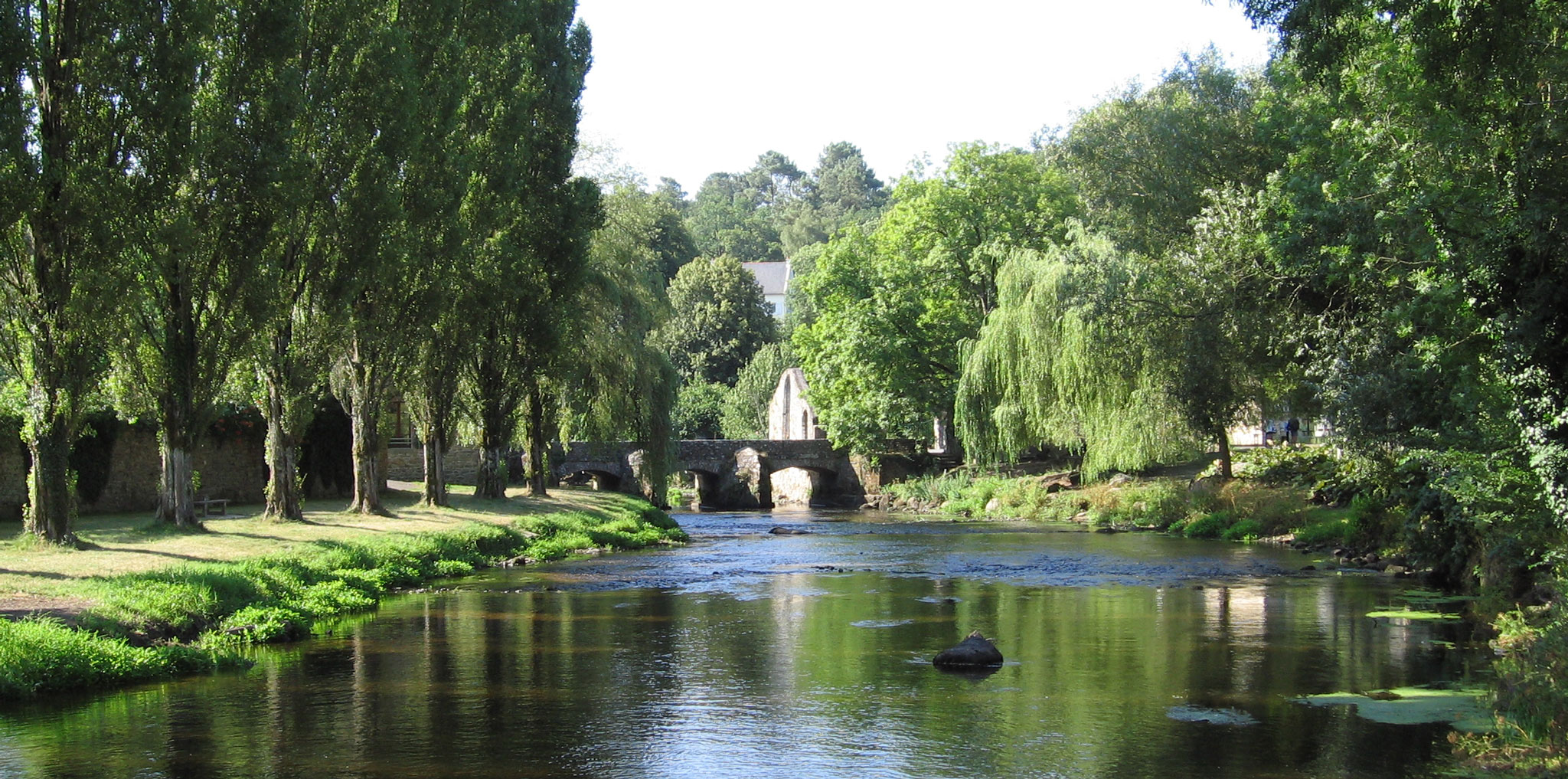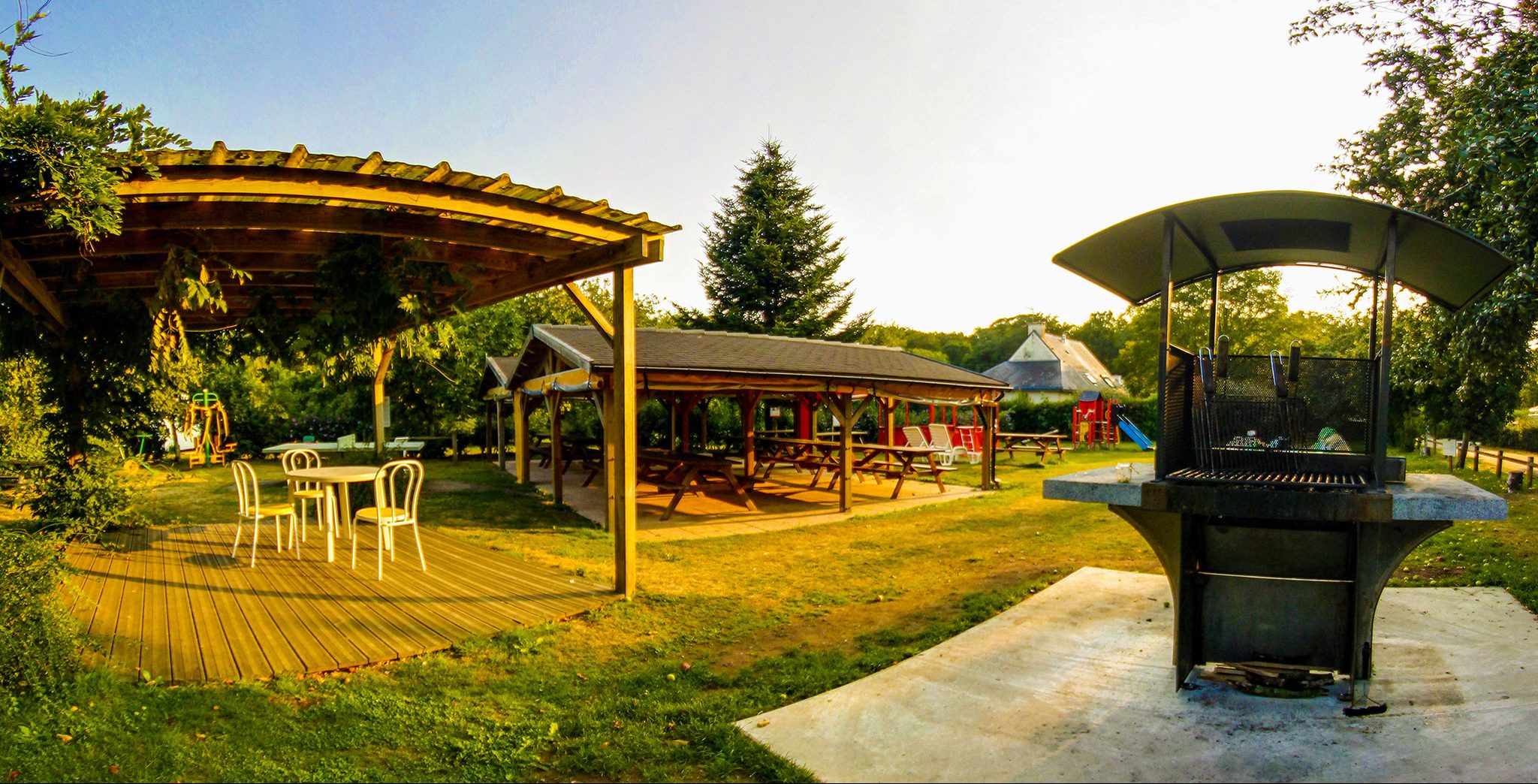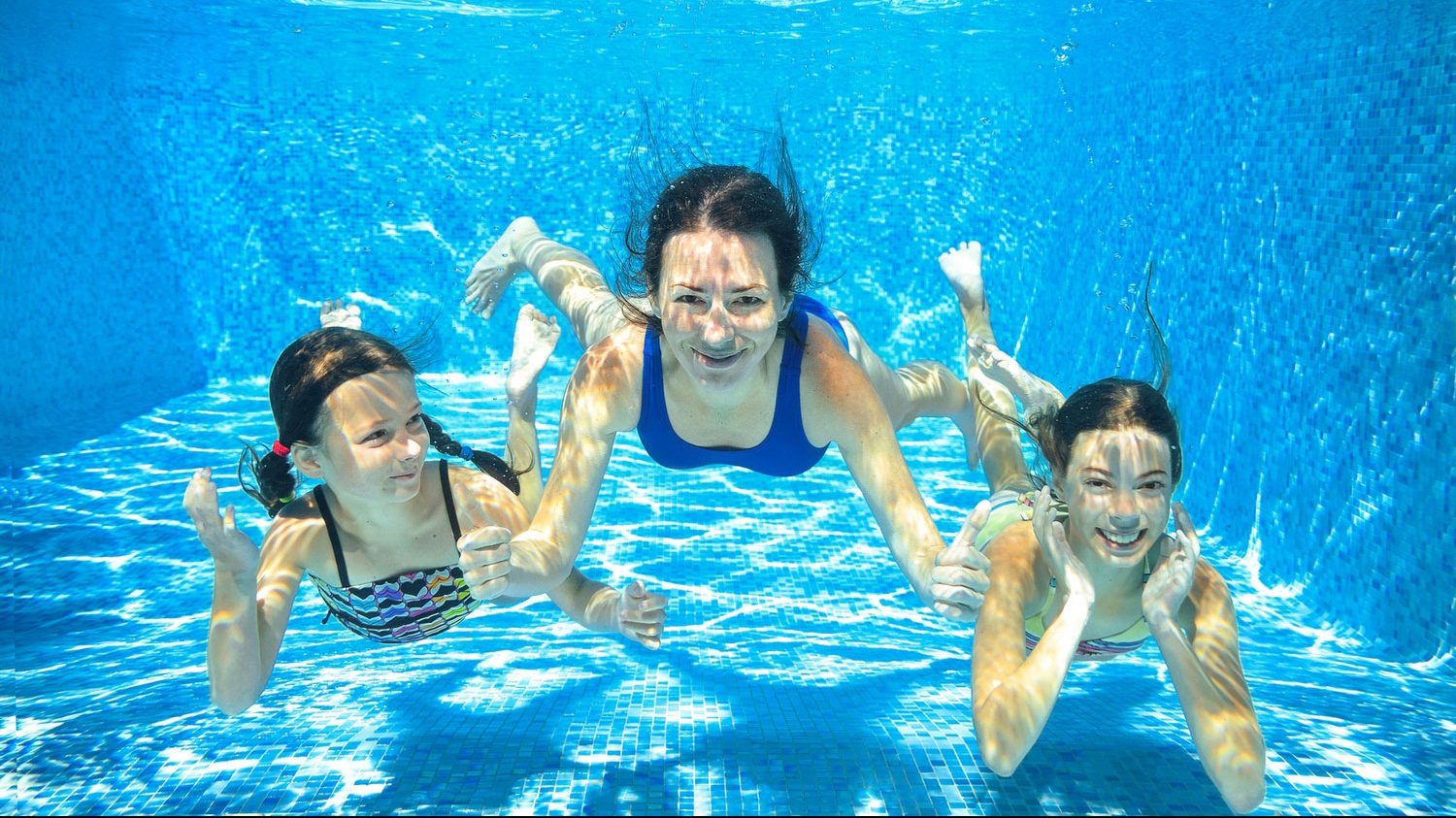 A swimming pool heated to 30°C
A camping in Lorient,
In the middle of nature
For your next holidays take de direction of Ty Nenez, a camping in Lorient! Enjoy the calm, nature, and wide locations in a familial and friendly spirit. Discover our camping open all year round in Brittany where you can book by the night for a breath of fresh air and sun only a few kilometres from the beach!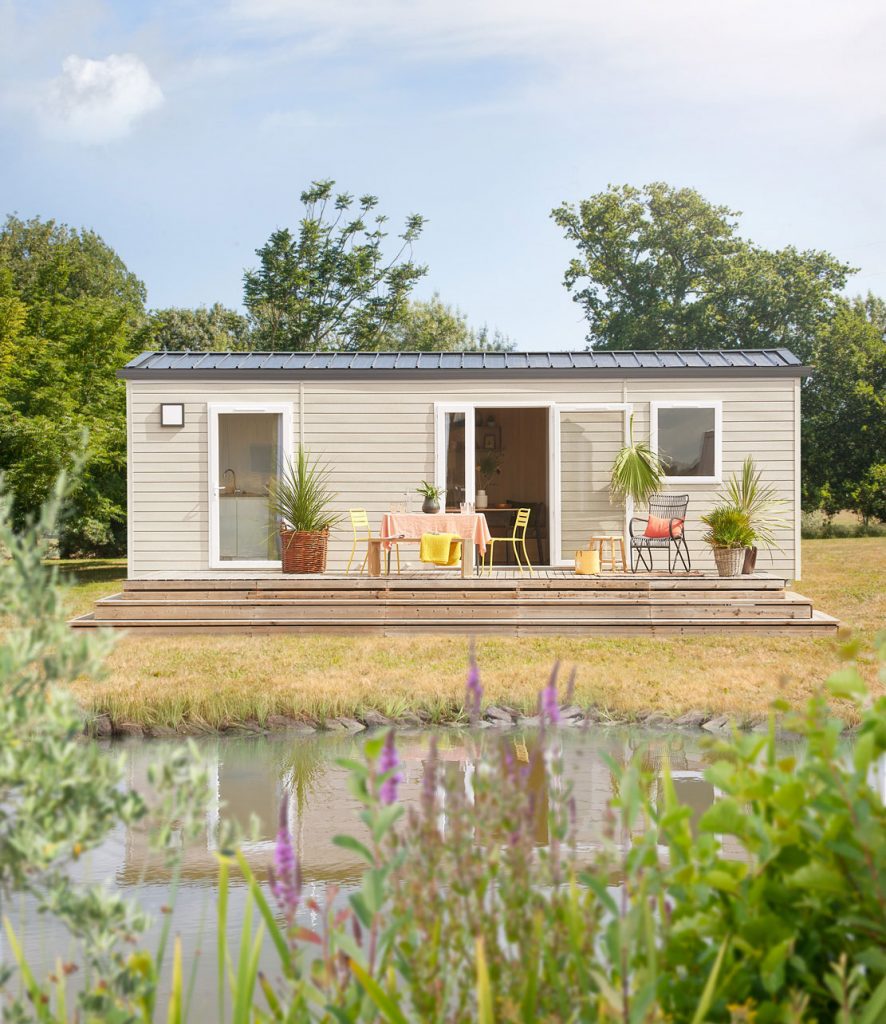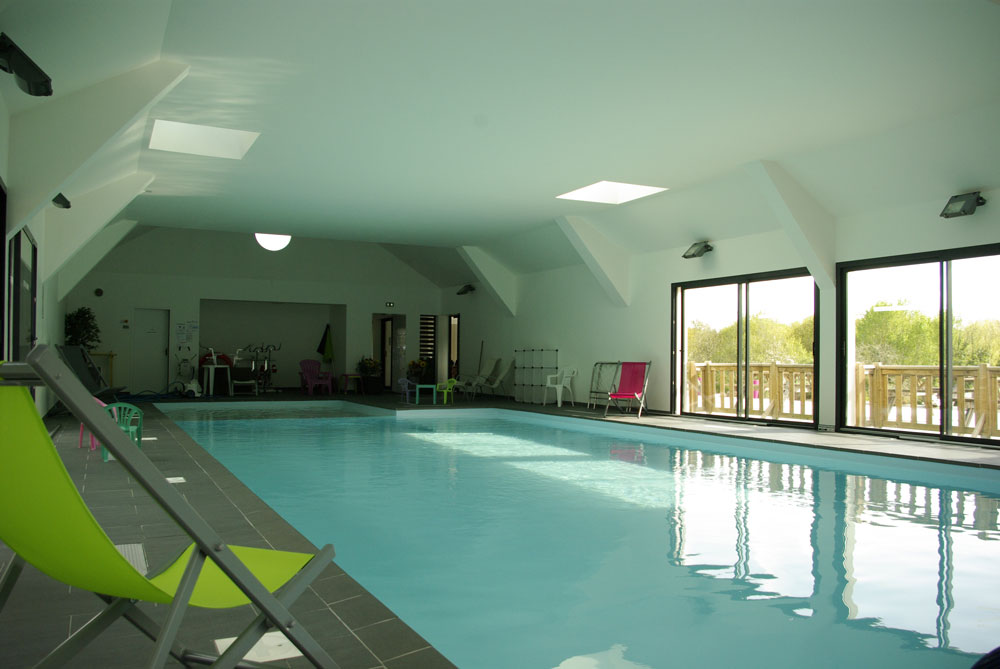 3-star camping in Lorient
Full services in Lorient
During your stay make the choice for a camping in the Morbihan with a covert swimming pool and 30°C water all year round. In this one, enjoy swimming and aqua gym classes. Your child will be able to venture in our infrastructure made available to them. For more freedom, let your car apart and try our bike rental. Also take advantage of our grocery shop and a snack bar open all year round. Find free Wi-Fi: the Ty Nénez camping has put all his assets on your side to make your stay unforgettable near Lorient.
A familial and friendly camping:
In Pont-Scorff, our camping all year round near Lorient in Brittany, opens its arms to you. Discover 28 mobil-home rentals, 63 comfortable camping pitches with trees and a service are for camping-cars. The Ty Nénez camping to guarantee you maximum comfort, we welcome you in a 2.3-hectare green area. So, you will finally be able to enjoy the holyday with your family in Lorient in the Morbihan in perfect harmony with nature and the surrounding environment, 15 minutes from the beach.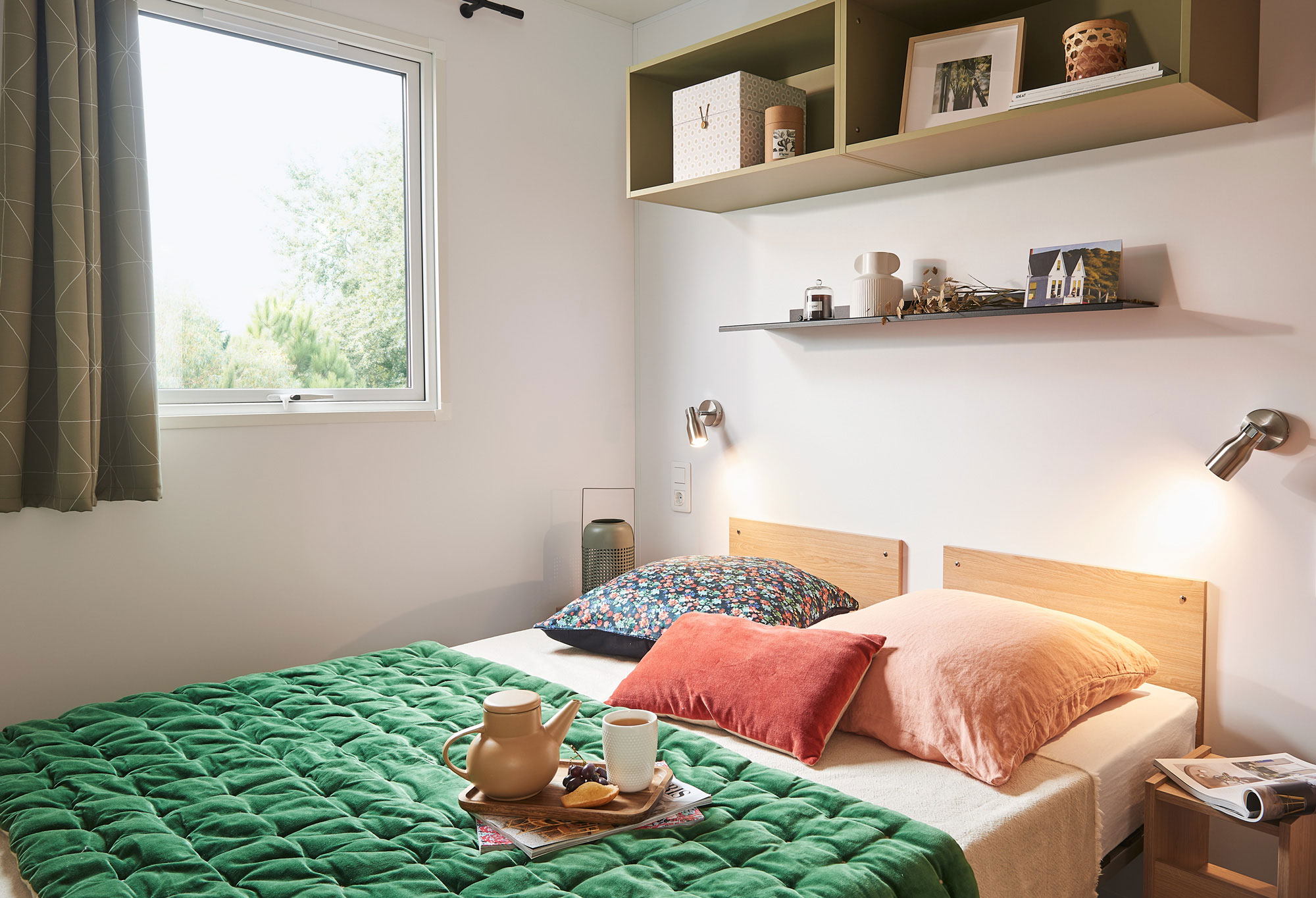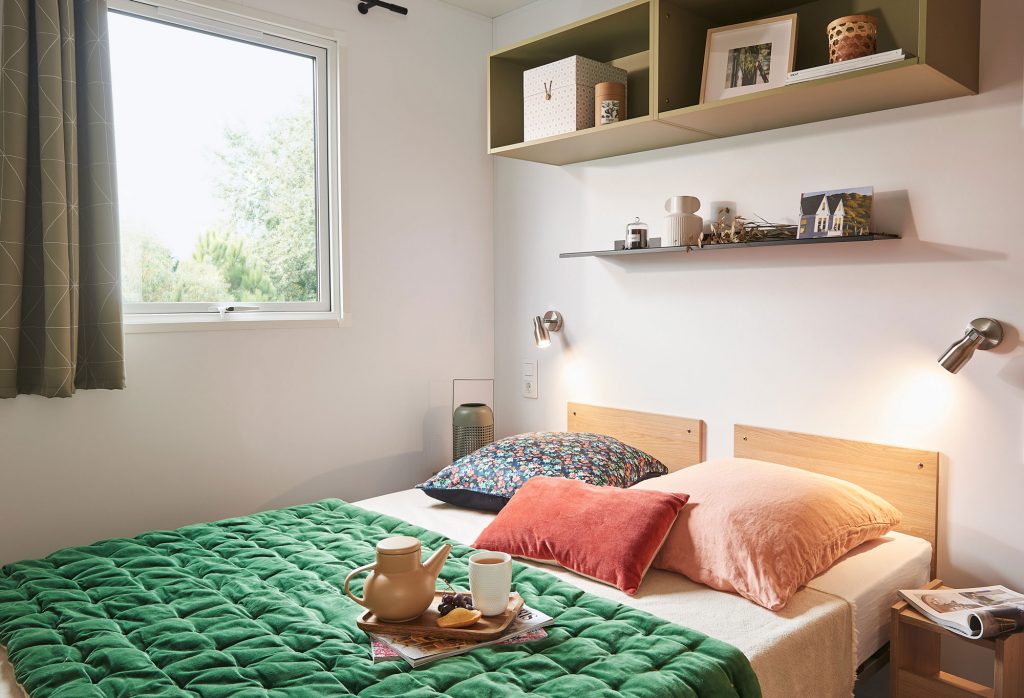 Mobil-home rentals in Lorient
3-star accommodations
Our camping has a very range of mobil-home rentals in Lorient with 1 to 3 sleeping rooms on big locations very distant from each other. All our mobil-home has a private garden. The locations are spacious, bounded by natural edges. Enjoy the large number of trees and green spaces that will offer you peace and quiet.
During winter for a cocooning stay, find the warm of the house with radiators in each room. During summer, enjoy the semi-covered terrace!
We welcome you all year round
Our camping is open all year round in the Morbihan, a perfect occasion to discover Brittany under all its facets.
Within you are staying near Lorient on holiday, for a weekend, for a family or friendly gathering, or even for a professional stopover, the camping welcome to stay overnight (except during the week of Interceltic Festival).
If you are looking for a room to organize an event, we are happy to work with the St. Yves Moulin.
A perfect location between Lorient and Pont-Scorff
The Ty Nénez camping will allows you to enjoy numerous proximity services to ensure that your stay in Lorient and its surroundings runs smoothly. Located around hiking trails, 1 kilometre from the greenway and shops, also discover a large choice of water sports activities! Relax yourself in a camping located only at 15 minutes from Guidel beaches and Larmor-Plage.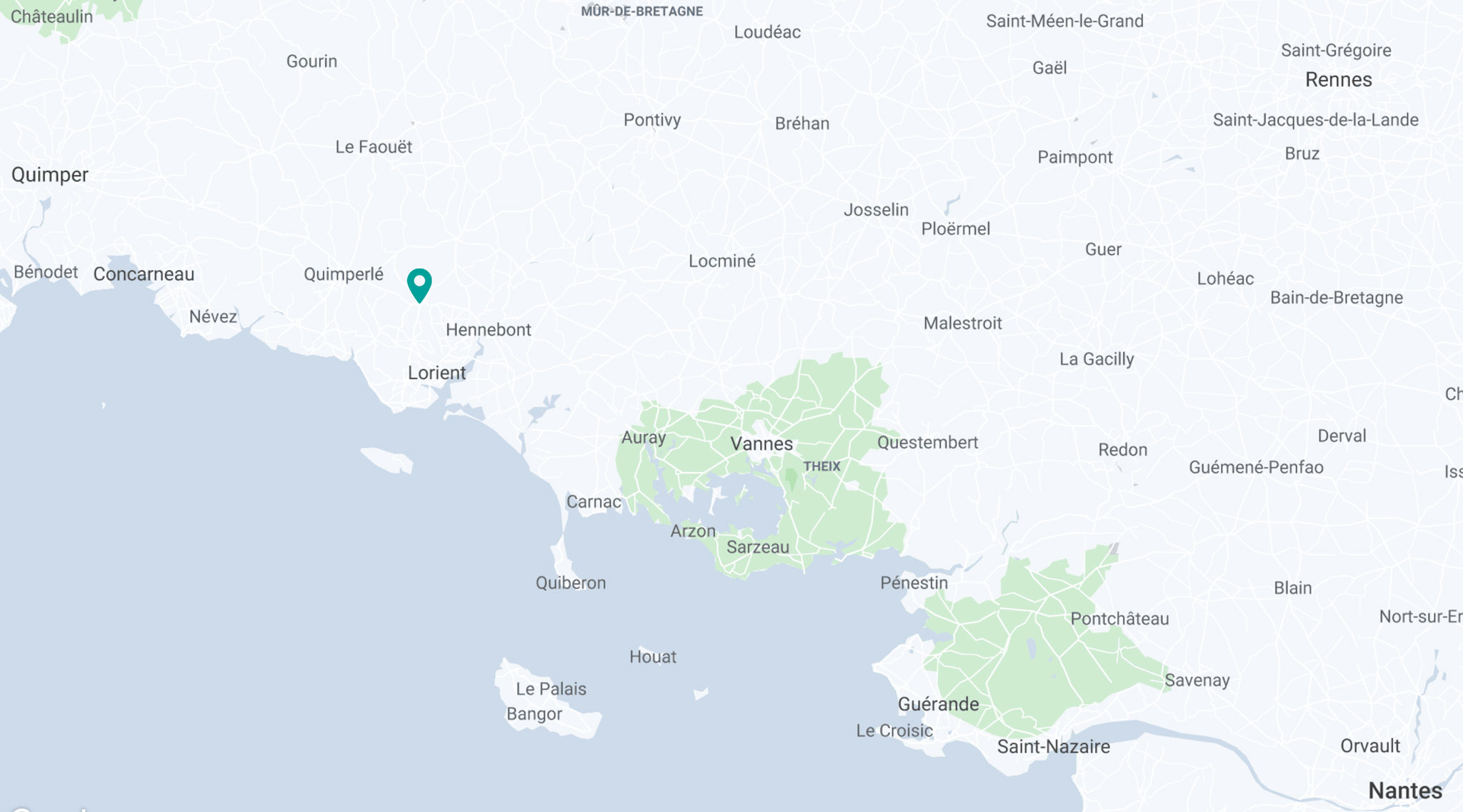 Where we are ?
You are here, in the middle of the Scorff valley, in the middle of countryside and the camping took care to preserve its "natural" assets!

Its strengths? The quality of its reception and services; the cleanliness, its family spirit, and its location: you will be 10 minutes away from Lorient, 15 minutes away from Guidel beaches and 5 minutes away from the fast lane.
Route de Lorient
56620 PONT-SCORFF
02 97 32 51 16